AirCom Pneumatic GmbH
Siemensstrasse 18
40885 Ratingen
Germany
P.O. Box 10 40 01
40851 Ratingen
Germany
Phone: +49 2102 73390 - 0
Fax: +49 2102 73390 - 10
E-Mail: info@aircom.net
Website: www.aircom.net

Managing directors:
Oliver Bohris, Thomas Rheindorf, Alexa Voets

Court of jurisdiction:
Düsseldorf / Germany

Commercial register:
HRB-Nr. 43267

VAT ID:
DE121633223

Responsible for content:
Oliver Bohris
(address like above)
Bank account: Please click here
Supplier Self-Assessment: Please click here.
Code of conduct: Please click here.

General terms and conditions of purchase: Please click here.

Notice of liability
For external links we cannot enforce prosecution even with thorough contextual controls.Solely the operators of the linked pages are responsible for their content.
The EU Commission offers the possibility for online dispute resolution on an online platform operated by the commission. This platform can be reached via the following external linkhttp://ec.europa.eu/consumers/odr/


Data protection officer of the controller:
You can contact our data protection offer at datenschutz@aircom.net or our postal address with the supplement "der Datenschutzbeauftragte" ("the data protection officer").
Any data subject may, at any time, contact our data protection officer directly with all questions and suggestions concerning data protection.


Videos
Pressure regulator - function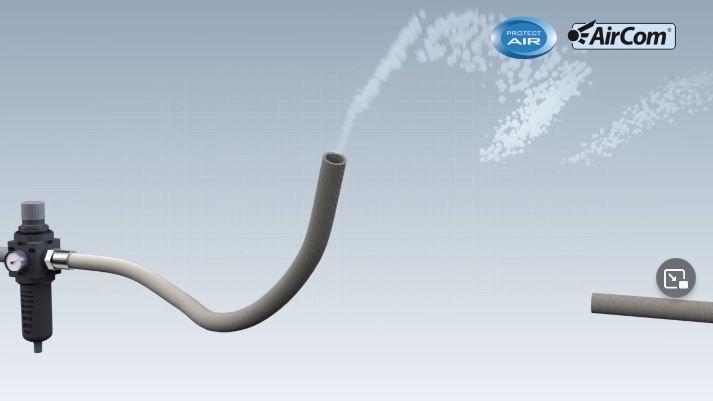 HoseGuard®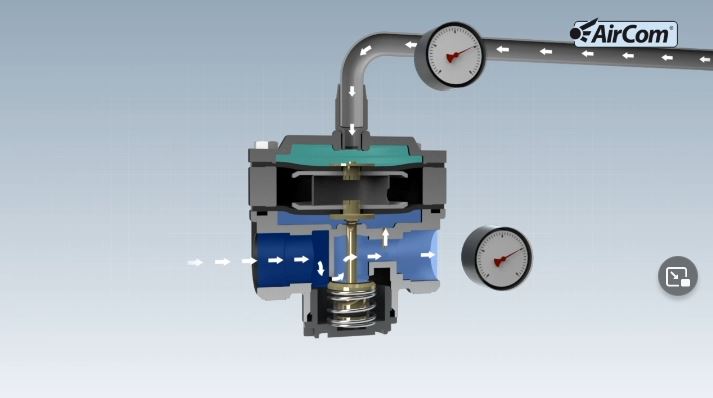 Volume booster